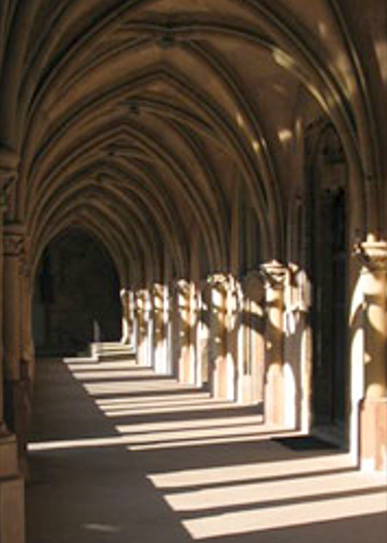 Spirituality and religiousness are different constructs. In talking about spirituality, I refer to the experience of an eternal Other, a Greater One, something intangible. We cannot make spiritual experiences happen. They are a gift of grace wherever we are able to endure ourselves as "the question that we are" (Karl Rahner) and open ourselves up to the dimension of God, the infinite whole.

Spiritual experiences occur often amid suffering.

I am interested in theology as the study of what is existential. Studying theology as a practicing psychotherapist became one of my most exciting phases of life. I always had in mind the many questions that my patients were raising. Jesus still fascinates me. I see him as a mystic.

Another important concept in my thinking is redemption. Biblical Hebrew has eight terms that precede redemption. We need to be redeemed not only from our guilt but also from our imprinting (i.e. formative influences and experiences). Redemption from imprinting has consequences for interreligious dialogue. Imprinting is always culture-specific. We can explore a religion`s idea of imprinting. Something essential and wholesome occurs when psychology and religion, human imprinting and religious answers to imprinting (e.g. the Beatitudes, the covenant between God and Abraham) are linked. Redemption from imprinting-which is also the title of one of my books-was the subject of my parish coaching projects (e.g. the parish of Faellanden, see below).



Epilogue

All will find home

And nobody will assert his right.

All will find trust,

into their God.

And they will feel dignified and made pure,

Related and being

Empty and full,

blissful.

Monika Renz, 2008

Published in: Renz, Erlösung aus Prägung (2017, p.277)

more




Parish coaching project "Redemption from Imprinting"



Although "redemption" is central to Christian theology, it remains a foreign concept to many people. What do we need to be delivered from? Imprinting is located in early human becoming. We are inherently entrapped in our formative influences and experiences (i.e. imprinting). Imprinting manifests itself in patterns of fear, greed, and the drive for power. Human self-deliverance is impossible. Our challenge is to hope for and expect inner processes, for example, through openness and compassionate presence.

In the parish of Faellanden (near Zurich), we rediscovered texts of the gospels against this depth- psychological and theological background.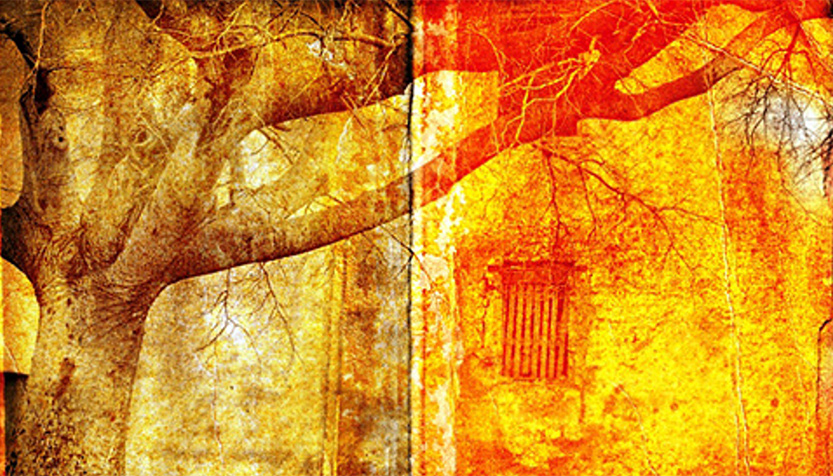 Award ceremony, "OPEN Voluntary Service," Zurich, June 5, 2012. Third prize for the project "Redemption from Imprinting", awarded by the "Volunteers" Committee, Pastoral Council of the Catholic Church of Canton Zurich.

Project timeline:
Monika Renz delivered a sermon on Christmas night, 2010.
Core elements of the concept of "Redemption from imprinting" were interpreted during the liturgical year
Monika Renz conducted an intensive project weekend at an educational center. She also used symbols and music-assisted active imagination.
Under the guidance of Meinrad Furrer, head of Faellanden parish, the project team introduced the congregation to this concept over Lent and Easter in 2011. Monika Renz coached Meinrad Furrer.
The concept of "Redemption from imprinting" further influenced liturgy and parish activities until the end of 2011.
In his master`s thesis (submitted as part of the academic programme in "Spiritual Theology in Interreligiouses Processes"), Meinrad Furrer discussed how the concept of "Redemption from imprinting" was introduced and implemented in Faellanden parish.





Books



The Mystic of Nazareth: Jesuanic Spirituality and Spiritual Care (translated by Mark Kyburz). [Submitted to publisher]. German edition: «Der Mystiker aus Nazaret. Jesuanische Spiritualität» (überarb. Neuausg.). Freiburg i.Br.: Herder, 2016. more





«Erlösung aus Prägung: Ein neues Verständnis von Heilung - Psychologie und Theologie im Gespräch». [Mit einer Klangreisen-CD]. Paderborn: Junfermann, 2017. more





Hope and Grace (translated by Mark Kyburz) (2016). German edition: «Hoffnung und Gnade. Erfahrung von Transzendenz in Leid und Krankheit. Spiritual Care». Freiburg i.Br.: Kreuz, 2014. more






Articles



Renz M., Schuett Mao M., Omlin A., Bueche D., Cerny T., Strasser F. Spiritual experiences of transcendence of patients with advanced cancer (2015). more




More information at
www.kssg.ch/onkologie/